Our line card consists of premier manufacturers of electro-mechanical and passive electronic components – each with responsive and knowledgeable on-site design assistance and global support. All of our manufacturing partners supply standard, custom, and value-added application solutions. Tell us your needs so we can find the best fit for you. 
High Power Interconnect Solutions
Hi Power Interconnect
AC/DC Power, Mixed Power & Signal
Wire to Wire, Wire to Bus and PCB Solutions
Custom Connector Capabilities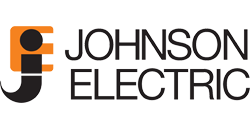 MOTION PRODUCTS
SAIA Stepper / Synchronous Motors and Gearboxes
SAIA Burgess Snap Action Micro Switches
BAR and TH Contact Panel Mounted, Push Button, Key Lock, Rocker and Momentary Switches
Ledex/Dormeyer Linear and Rotary Solenoids
PARLEX PRODUCTS
Flat Flexible Cables and Laminated Cables (FFC)
Flexible Printed Circuits (FPC) & Rigid Flex
Printed Electronics, Including Polymer Thick Film Circuits (PTF)
POWER CORDS – Designing, manufacturing, and delivering with all the necessary approvals to ship to any location in the world, usually from stock.
POWER SUPPLIES – Wall mount, desk top, and open frame power supplies from 5W to 960W carry UL, CSA, CE, CCC, CB, BS, GS, PSE, SAA, EK, S-mark, FCC, MEPS, CEC, E-mark and comply to ROHS, REACH and WEE. Many products meet Energy Star ratings.
DC/DC~AC/DC CONVERTERS – Through hole, SMD and chassis mounting DC/DC converters and switching regulators are designed for commercial and industrial applications from 0.25W to 200W. Many carry UL recognition, CE and all are ROHS compliant.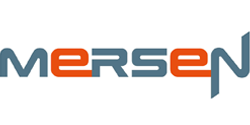 Laminated, Multi-layer Bus Bars
Heat Sinks: swaged, integrated modules, mixed metals, Copper, dual base plate
Liquid Cooled Cold Plates
Heat Exchangers
Heat Pipes
High Speed, Fast-acting Fuses
Over Current Protection Devices
Have a question regarding a specific product or application requirement, or just generally looking for more information? Simply submit the form or contact one of the following BNM management personnel at any time by email, text, or phone.
Please solve the math problem in order to submit the form.
Zachary DeVillers, CPMR
President
Company and Sales Management, Key Account & Principal Interface, Quality Control, Account Manager for OEM Sales, Wisconsin
Arthur Guerra
Inside Sales Manager
Heather D'Amico
Marketing Manager